Imagine this —
     It's 8:30PM on a Monday evening and you're finally walking through your front door after a long work day. In your mind you're already organizing what you need to accomplish first thing tomorrow, all while knowing you have dinner and laundry to do before you can get rest. You head to your bedroom to change when you notice little Albert, your tea-cup sized pooch, decided your expensive, luxuriously warm, down duvet was simultaneously his chew toy and pee-pad. As you're cleaning up the mess you're trying to convince yourself that, although your night of rest will now be a little less comfortable, things can be replaced. You reach for your phone to call your Mom and ask where she got the duvet from your birthday 2 years ago, but you remember you haven't called her back in a couple weeks. You know the famous 'you only call when you need something!' speech will ensue. (No matter your age, we've all been here...don't deny it). So you take a seat in front of your computer and decide to search for down duvets yourself.
Your search efforts are successful, as you find 3 great options with reliable reviews. As a reward, you decide to treat yourself to a couple new pillows as well. So here you are, tabs open, with the descriptions up and comparing each benefit. 650 fill power, 700 fill power, 800 fill power? Gusseted or knife edge construction?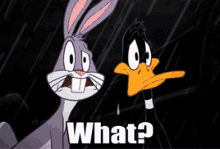 Wait a second, what the heck does it all mean!?

Don't fret, this is where we take over.
No one tells you that searching for a product is only half the battle. You actually need to understand what you're looking for to unlock the best results. Unfortunately, in the world of bedding there is a plethora of technical terminology, most of which can be easily misunderstood or intimidate even the most seasoned of shoppers. And when investing in these items, you want to make sure you're getting the proper value for your money. With that in mind, we've compiled an essential terminology list to help perfect your search criteria and help you make informed purchases. 
Fill Power


Is represented by a number that measures the fluffiness and quality of a down product. It measures the amount of space one ounce of down will occupy in cubic inches

Most common fill power items will range from 650-900
High fill powers is accompanied with increasing value and price 
Rule of Thumb: higher the fill power = larger the down cluster
Larger down clusters will loft higher; sleep softer, last longer and sleep warmer


Comforter


Bed cover stuffed with fibre or down for warmth and sewn together on the four sides
Usually already comes with some sort of design or pattern that cannot be changed, unless switched out
Tend to be flatter and needs more frequent washing
One-and-done option for those who don't want to deal with coverings


Duvet


Similar to a comforter but requires a duvet cover as well
Easier to change look/style with duvet covers - usually white as to not be seen through duvet covers
Less maintenance, easily take off duvet cover and wash as desired
Tends to be more fluffier than comforters


Baffle Box (Construction)


Primarily seen in duvets where the shell is sewn in stitched squares, or pockets
Each of these closed pockets is stuffed with a uniform amount of fill enhancing the fluffiness and comfort overtime


Gusset (Construction)


An extra piece of material that helps expand and give structure to a pillow by creating a side panel that attaches to the top and bottom fabric pieces
The side panel allows the contents inside to settle in a more organic manner and provide better air circulation
Gusseted pillows are known to be more durable


Knife Edge (Construction)


The most basic type of seam for a pillow. The two sides of the pillow meet at the seam without any type of embellishment


Piping (Construction)


Is a reinforced perimeter towards an already stitched together item
A knife edge pillow may have an outer piped edge for more durability


Keep these bad boys in a safe place and refer back when the time calls. We hope this clarified some puzzling questions about the terms used to describe the bells and whistles that are added to your bedding in order to reach max comfort. 

To help kickstart your search, the Sleep Connoisseurs left one product recommendation that examples one of the terms you just learned. Click the links below to discover!
With love,
Lizanne's